NEWSLETTER NOW OUT
- to download - click HERE
---
COURTHOUSE SCREENING ROOM OPENS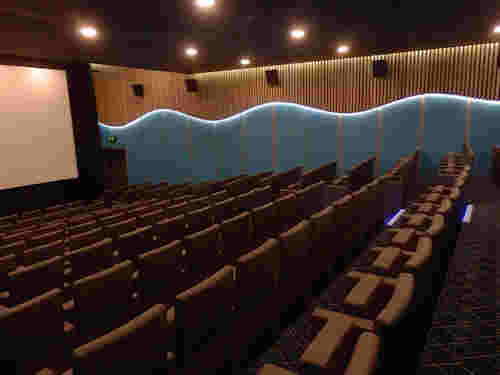 At 197 seats, the new screening room sits alongside a bowling alley, large swimming pool and an amazing array of function spaces and guest rooms.
---
LEARN SOMETHING NEW


How about setting up an Alchemy server for Dolby Atmos. Loads of useful Barco training videos here...
---
NEWLYN FILMHOUSE OPENS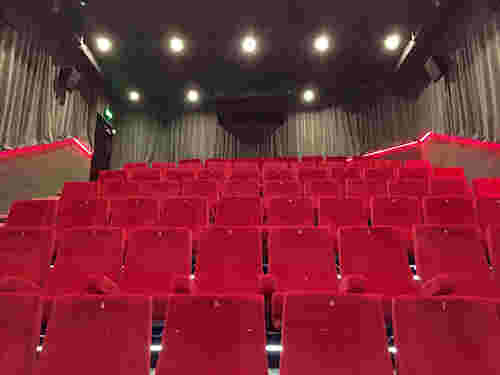 A conversion of a former fish processing plant to two cinemas, space limited and determined to get only the best, we worked with Alastair and Suzy for three years prior to breaking ground. THE CINEMAS ARE STUNNING ! Our systems include two screens of Barco 2k DLP projectors, 7.1 sound and control and monitoring systems toroughtout, allowing remote and unmanned operation as required.
---
QUADROPHENIA at the HAMMERSMITH ODEON / APOLLO / EVENTIM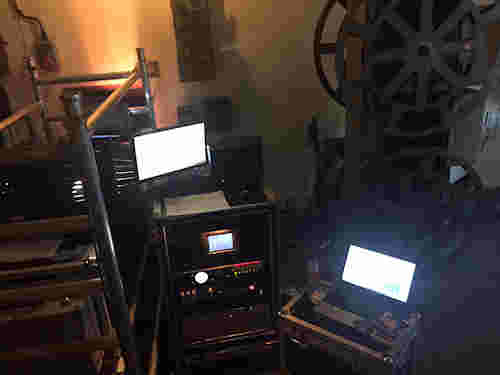 ---
NEW - DP2k-6E, low cost integrated projector and Alchemy server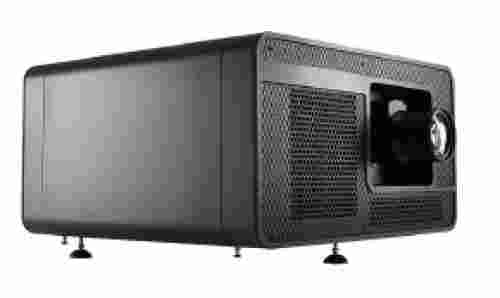 The largest portfolio of D Cinema proejctors presents it's smallest family member - the DP2k6E. Super cost effective, the 6E comes complete with an Alchemy server, motorised lens and twin UHP lamps guaranteed for an industry leading 1500 hours. Low cost of operation and super simple set up makes this the ideal unit for smaller cinemas, alternative content venues and educational uses. The 6E is designed from the ground up for long term heavy duty use and is quiet and cost effective to run.
Download pdf
Get pricing...
---
Why use laser in projectors ?
---
Training resources

We hope that these video tutorials are of some use. Full credit to the authors and sources..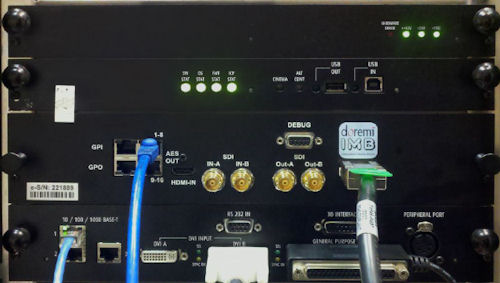 Training videos
---
HIGH END SYSTEMS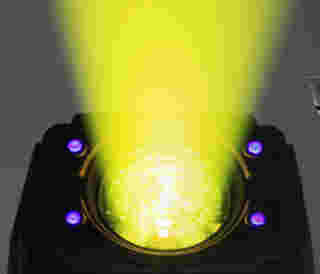 We're pleased to be working with High End Systems - the worlds best theatre lights. These arent for everyone - as the name suggests they are not cheap but are the best - no more replacing Chinese moving heads or LEDS every couple of years or climbing the rig weekly to reset or repair. Thes are simply the best. More here, or look at what they can do - Moving video, mounts for 4k projectors - the sky is the limit and they are build to last. More here..
HIGH END website
---
P-PAA20 SIMPLE AUTOMATION SYSTEM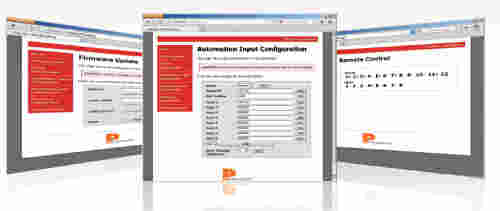 The PAA 20+ makes it easy to interface digital cinema playback equipment with existing cinema control systems, thus enabling fully automated presentations. Low cost and does more than units twice it's price
---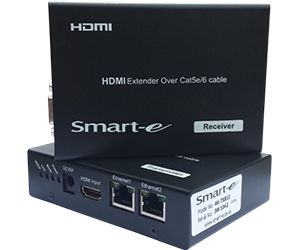 NEW
Long distance HDBaseT true HD, 4k image scaling and transmission - long distance, durable signal transmission and scaling.
.See more..
---
Portfolio of past works
Cinemas
Cinema has been the mainstay of our business since it's inception. See some of our past projects here ..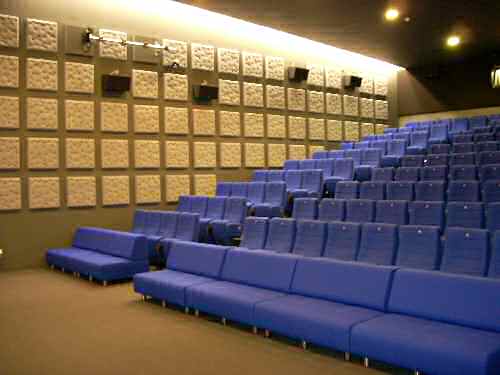 Read More ..
HAVE YOU GOT OUR LATEST NEWSLETTER ? Download here
---
SWITCHING, SCALING, PROCESSING and IMAGE MANIPULATION
---
Switching
From a patch field to a 64 x 64 way matrix, we can provide a custom solution for your image or audio routing needs. A cross point switcher allows any or all sources to go to any of a number of outputs, all potentially secure and controlled locally or via a PC or IP interface. All installs are different - have a look at the Kramer range of hardware..
---
Extending
Long distance distribution of HD or HD3D signals is not simple, and we can offer you RELIABLE solutions using the latest HDbaseT technology. Options are also available for wireless, Cat5 and optical transmission -
See the new SmartE range of HDBaseT.. Learn more || Enquire now...
---
Generating
The perfect solution for basic or more elaborate signage or display, plus a great add-on for cinemas and theatres for easy graphics generation. Our simple boxes, either stand-alone or networked, plug straight into HDMI inputs and can be configured to provide timed slideshows or dedicated audio and video.
---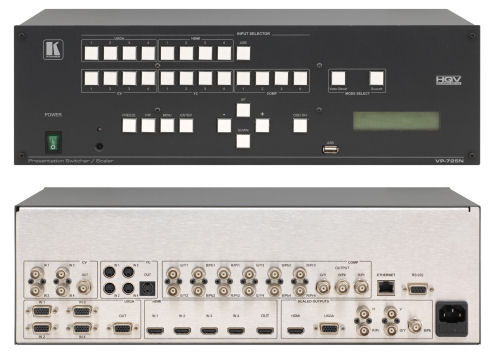 Scalers
What is a scaler ?
A video scaler is a system which converts video signals from one display resolution to another; typically, scalers are used to convert a signal from a lower resolution (such as 480p standard definition) to a higher resolution (such as 1080i high definition), a process known as "upconversion" or "upscaling" (by contrast, converting from high to low resolution is known as "downconversion" or "downscaling").
Video scalers are typically found inside consumer electronics devices such as televisions, video game consoles, and DVD or Blu-ray disc players, but can also be found in other AV equipment (such as video editing and television broadcasting equipment). Video scalers can also be a completely separate devices, often providing simple video switching capabilities. These units are commonly found as part of home theatre or projected presentation systems. They are often combined with other video processing devices or algorithms to create a video processor that improves the apparent definition of video signals.
In E cinema or smaller projectors, scalers are inbuilt and there is the inherant ability to at least switch from one format from another. On the other hand, D Cinema projectors have no such scaling - it is possible to plug in a HDMI or non cinema source however few adjustments are available and an external scaler is often required.
Listed below are a few scalers which we have used and like -
---

SDS7000
Flexible and comprehensive professional HDMI and Analogue Presentation solution for Commercial and Education use.
Key Features
HDMI, HDBaseT (Cat6a) & Display Port inputs
RGBHV, CV & YPrPb inputs
HDMI and HDBaseT (Cat6a) simultaneous outputs
3D compatible & HDCP compliant
Signals over a single 100m CAT 5-8 cable
Front panel, RS232 and IP control
Internal audio amplifier
Download pdf.. || Download manual.. || Download pricelist.. || Enquire..
---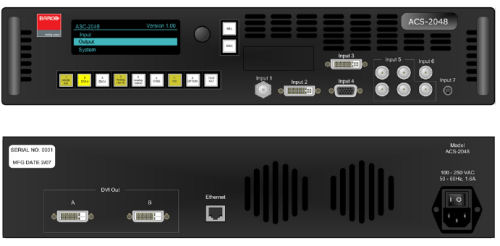 Barco ACS2048 D cinema specific scaler / switch
As the ideal peripheral for all digital cinema installations, the ACS-2048 is an 8x1 switcher that accepts "universal" input formats, and outputs 12-bit twin DVI at 2048 x 1080 - one of the digital cinema standards. With a high-quality scaler at its core, upconverting any input format is as simple as "auto-acquiring" and selecting the desired input.
However, disguised as a switcher, ACS-2048 is really a pathway to new revenue streams for your facility. By enabling "alternate" content to be displayed in the digital cinema resolution, your theater's role as a presentation facility for events, businesses, conventions, town-hall meetings and so much more - becomes a reality.
---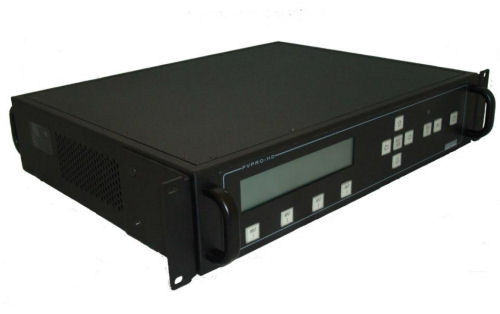 Calibre ProHD-DC, 2kD-cinema optimised Multi input to DVI/HDMI/VGA/SDI, front LCD display, geometry correction, web control, rackmount Professional Alternative Content Processing for Digital Cinema
PVProHD-DC is a state of the art alternate content processor which uses real-time SIMD DSP-based software image processing techniques to effectively re-master the alternate content image in real-time. As well as excellent scaling using 1024-tap scaling filter and superb de-interlacing and aspect ratio conversion, PVProHD-DC performs per-pixel motion adaptive noise reduction to significantly reduce image noise and grain in HD and SD images without causing loss of detail or motion blur. PVProHD-DC can also enhance image clarity through its detail enhancement algorithms and provides a real-time unsharp mask which is able to make near-HD quality from SD sources. PVProHD-DC uses true post-production grade image processing algorithms as used in the production of movies, ensuring best in class picture performance always.
HQView-400DC is a cost effective Alternate Content Processor for budget conscious installations. It provides great scaling and de-interlacing and SD noise reduction, as well as detail enhancement and aspect ratio conversion of common sources.
PVProHD-DC outputs the Digital Cinema Alternate Content standard format of 2048x1080p so is fully compatible with the alternate content input of leading Digital Cinema 4K and 2K projectors from many manufacturers. HQView400DC outputs 1920x1080p which is also compatible with most leading digital cinema projectors.
---
Christie SKA3d-Audio and video processor

Christie® SKA-3D makes alternative content, such as preshow advertising and content from Blu-ray Disc players, gaming consoles, satellite receivers, computers and multiple 2D and 3D sources look and sound as spectacular as feature presentations. This powerful audio and video processor can extract the latest, high-quality, lossless audio from HDMI signals, such as Dolby TrueHD® and DTS-HD Master Audio®, for integrating into cinema audio systems.
Download pdf
Enquire now...
---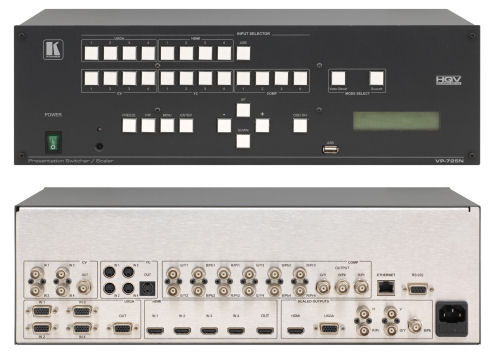 Kramer VP725
21 input, multi output,
3u, PIP/PAP,
Web control,
HQV processing etc
---

Kramer VP729
9 input scaler,
VGA.HDMI out, 1u, PIP/PAP,
stereo audio , web capable
---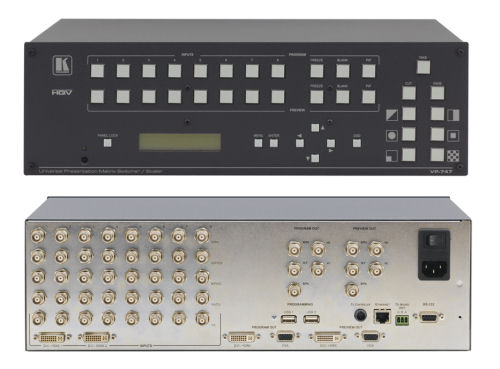 Kramer VP747
Presentation switcher/scaler ,
8ana/2dig in,
with preview out
VGA.HDMI out,
---
Wyrestorn scaler for D cinema

WyreStorm 11x2 Multi-Format Switcher/Scaler

The SW-1102 is a multi-function switcher and scaler that allows the conversion of up to 11 multiple format inputs to 2 HDMI outputs up to full HD 1080p video and HD audio. It allows upscaling and switching from standard definition/high definition sources to resolutions up to 720p or 1080p.

---