NEWSLETTER NOW OUT
- to download - click HERE
---
COURTHOUSE SCREENING ROOM OPENS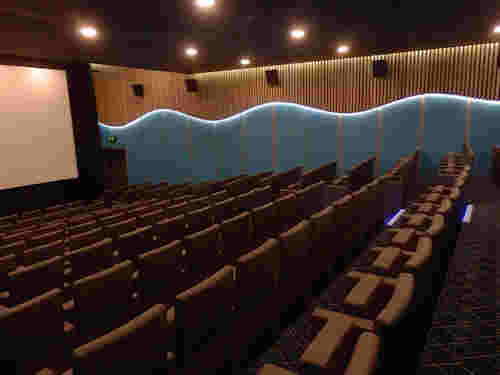 At 197 seats, the new screening room sits alongside a bowling alley, large swimming pool and an amazing array of function spaces and guest rooms.
---
LEARN SOMETHING NEW


How about setting up an Alchemy server for Dolby Atmos. Loads of useful Barco training videos here...
---
NEWLYN FILMHOUSE OPENS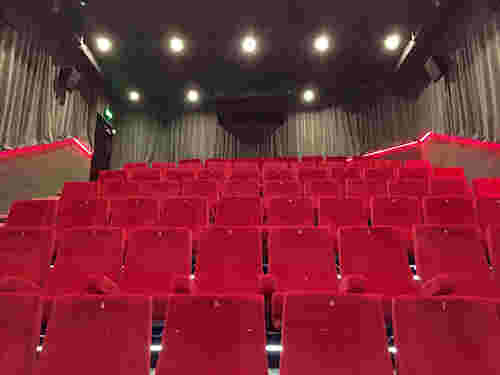 A conversion of a former fish processing plant to two cinemas, space limited and determined to get only the best, we worked with Alastair and Suzy for three years prior to breaking ground. THE CINEMAS ARE STUNNING ! Our systems include two screens of Barco 2k DLP projectors, 7.1 sound and control and monitoring systems toroughtout, allowing remote and unmanned operation as required.
---
QUADROPHENIA at the HAMMERSMITH ODEON / APOLLO / EVENTIM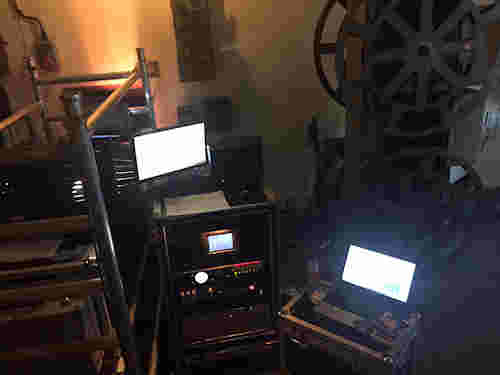 ---
NEW - DP2k-6E, low cost integrated projector and Alchemy server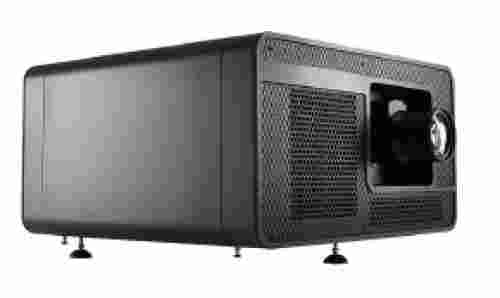 The largest portfolio of D Cinema proejctors presents it's smallest family member - the DP2k6E. Super cost effective, the 6E comes complete with an Alchemy server, motorised lens and twin UHP lamps guaranteed for an industry leading 1500 hours. Low cost of operation and super simple set up makes this the ideal unit for smaller cinemas, alternative content venues and educational uses. The 6E is designed from the ground up for long term heavy duty use and is quiet and cost effective to run.
Download pdf
Get pricing...
---
Why use laser in projectors ?
---
Training resources

We hope that these video tutorials are of some use. Full credit to the authors and sources..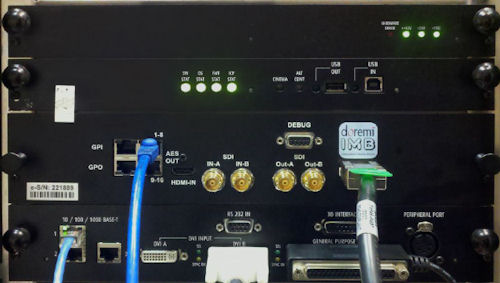 Training videos
---
HIGH END SYSTEMS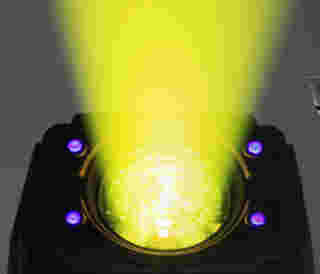 We're pleased to be working with High End Systems - the worlds best theatre lights. These arent for everyone - as the name suggests they are not cheap but are the best - no more replacing Chinese moving heads or LEDS every couple of years or climbing the rig weekly to reset or repair. Thes are simply the best. More here, or look at what they can do - Moving video, mounts for 4k projectors - the sky is the limit and they are build to last. More here..
HIGH END website
---
P-PAA20 SIMPLE AUTOMATION SYSTEM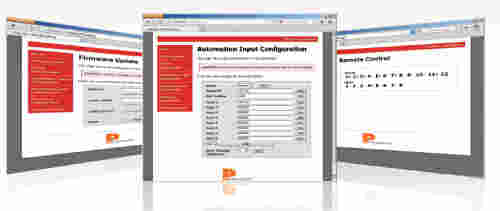 The PAA 20+ makes it easy to interface digital cinema playback equipment with existing cinema control systems, thus enabling fully automated presentations. Low cost and does more than units twice it's price
---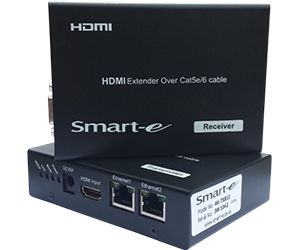 NEW
Long distance HDBaseT true HD, 4k image scaling and transmission - long distance, durable signal transmission and scaling.
.See more..
---
Portfolio of past works
Cinemas
Cinema has been the mainstay of our business since it's inception. See some of our past projects here ..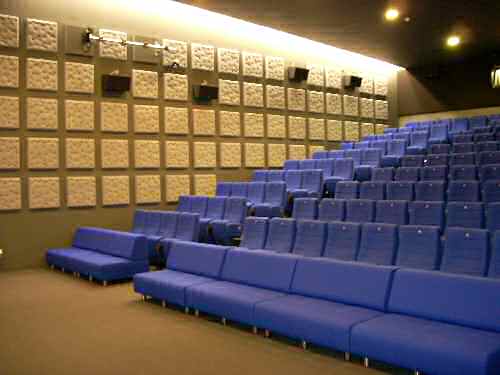 Read More ..
HAVE YOU GOT OUR LATEST NEWSLETTER ? Download here
---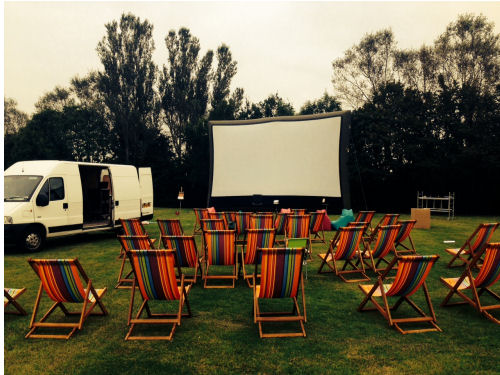 OUTDOOR SYSTEMS
See also Cineanywhere
Imagine you own drive in cinema .. Being able to show live broadcasts outside .. A massive screen in your back yard .. A quick-to-erect portable banner.. An eye catching display.. Video games on a massive cinema sized screen.. We are proud to announce the arrival of our new, custom designed inflatable cinema screen - small enough to fit in the boot of a car and yet large enough to give the "wow" effect at any event.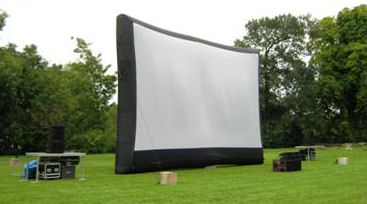 Working off a single 13A outlet, this screen is erected in minutes and can be used for; - Video projection
- Film Projection
- Slides
- Video gaming
- Karaoke
- Live sporting events
- Static displays and signage
- Hundreds of other uses
Call us for pricing and availability
---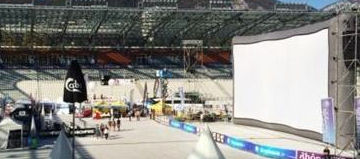 LARGE SCREENS FOR HIRE AND SALE A NEW CONCEPT
- PERMEABLE AIR SCREENS
- LIGHTER - SUPER SAFE
- LARGER ! - 20 MINUTE RIG / 10- MINUTE DE RIG
- SUITABLE FOR HIGHER WIND OPERATION THAN ALTERNATIVES
- GO ANYWHERE, SHOW ANYWHERE
- SUITABLE FOR SCREEN OR STATIC ADVERTISING USE (SCREEN SURFACE RE-PLACEABLE WITH BANNERS ETC)
The perfect solution for an outdoor event, these screens utilize a new concept in inflatable projection surfaces. Made completely of an alternative, lighter weight material, they do not have the weight and handling restrictions of PVC and therefore are more manageable and able to withstand higher winds and be used in locations that would not previously have suited inflatables. The screens all have a rear backing, which is removable as well as customisable - this can be used for advertis-ing or indeed a second projection surface !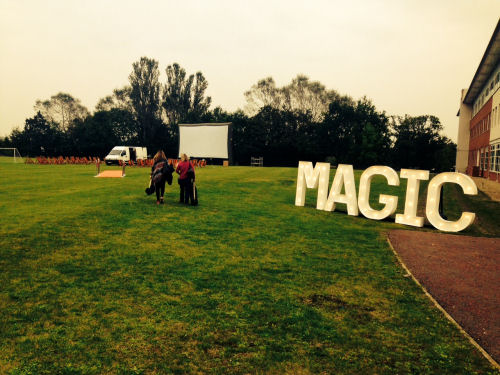 The front surface too is removable, opening up possibilities for use as static advertising billboards. Most of all these screens excel in ease of operation - they require NO WATER BALLAST and the smaller units (up to 10m) can be rigged by ONE PERSON. Set up time is around 20 minutes, inflation time only 5 minutes and deflation 2 minutes. SAFE - the lightweight material is permeable and fully breathable. The screens have emergency "quick deflate" zips, allowing emergency deflation in a matter of seconds (5 seconds for the 10m unit).
The largest screen is rated as easily handling winds up to 60Km/h
Sizes ; 8 x 10m , 10 x 15m, 12 x 18m, 14 x 24m
Larger size on request
All screens are flight cased and are available for comprehensive (I.e. fully manned) hire, dry hire and sale. Contact us for a quote and availability
See also Cineanywhere
Make an enquiry..
---