NEWSLETTER NOW OUT
- to download - click HERE
---
COURTHOUSE SCREENING ROOM OPENS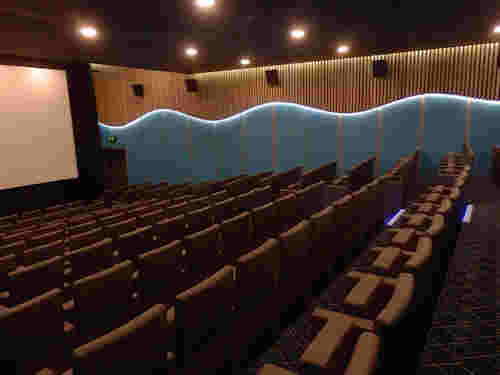 At 197 seats, the new screening room sits alongside a bowling alley, large swimming pool and an amazing array of function spaces and guest rooms.
---
LEARN SOMETHING NEW


How about setting up an Alchemy server for Dolby Atmos. Loads of useful Barco training videos here...
---
NEWLYN FILMHOUSE OPENS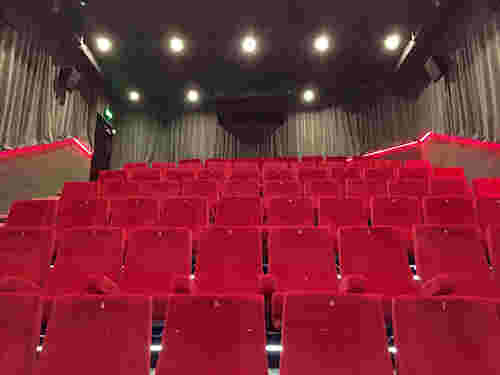 A conversion of a former fish processing plant to two cinemas, space limited and determined to get only the best, we worked with Alastair and Suzy for three years prior to breaking ground. THE CINEMAS ARE STUNNING ! Our systems include two screens of Barco 2k DLP projectors, 7.1 sound and control and monitoring systems toroughtout, allowing remote and unmanned operation as required.
---
QUADROPHENIA at the HAMMERSMITH ODEON / APOLLO / EVENTIM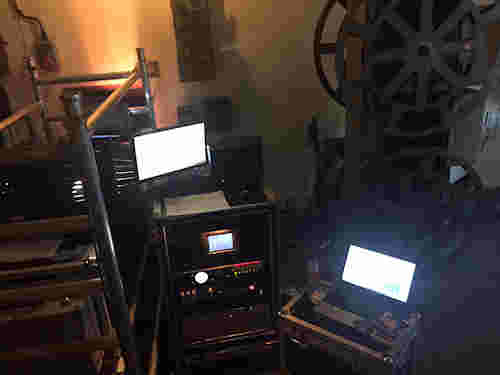 ---
NEW - DP2k-6E, low cost integrated projector and Alchemy server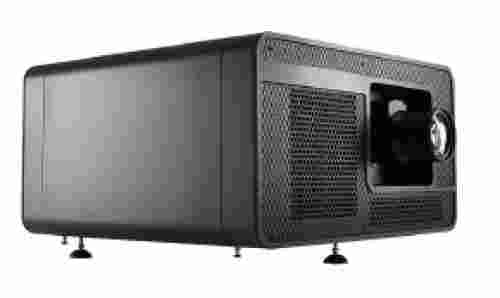 The largest portfolio of D Cinema proejctors presents it's smallest family member - the DP2k6E. Super cost effective, the 6E comes complete with an Alchemy server, motorised lens and twin UHP lamps guaranteed for an industry leading 1500 hours. Low cost of operation and super simple set up makes this the ideal unit for smaller cinemas, alternative content venues and educational uses. The 6E is designed from the ground up for long term heavy duty use and is quiet and cost effective to run.
Download pdf
Get pricing...
---
Why use laser in projectors ?
---
Training resources

We hope that these video tutorials are of some use. Full credit to the authors and sources..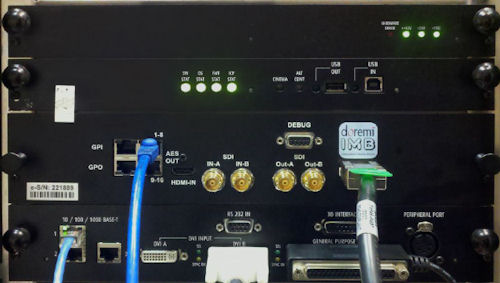 Training videos
---
HIGH END SYSTEMS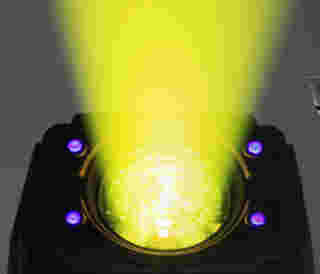 We're pleased to be working with High End Systems - the worlds best theatre lights. These arent for everyone - as the name suggests they are not cheap but are the best - no more replacing Chinese moving heads or LEDS every couple of years or climbing the rig weekly to reset or repair. Thes are simply the best. More here, or look at what they can do - Moving video, mounts for 4k projectors - the sky is the limit and they are build to last. More here..
HIGH END website
---
P-PAA20 SIMPLE AUTOMATION SYSTEM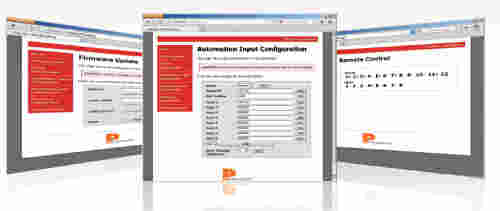 The PAA 20+ makes it easy to interface digital cinema playback equipment with existing cinema control systems, thus enabling fully automated presentations. Low cost and does more than units twice it's price
---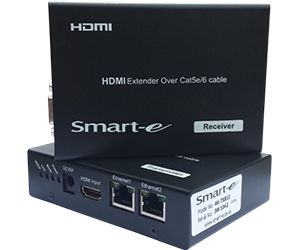 NEW
Long distance HDBaseT true HD, 4k image scaling and transmission - long distance, durable signal transmission and scaling.
.See more..
---
Portfolio of past works
Cinemas
Cinema has been the mainstay of our business since it's inception. See some of our past projects here ..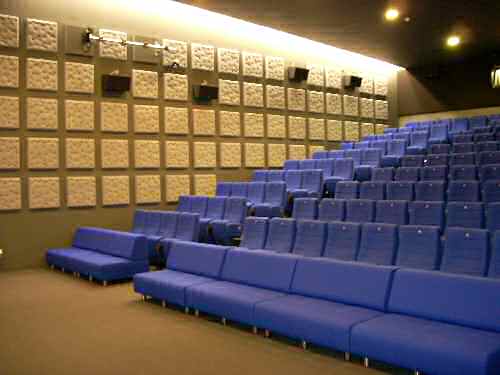 Read More ..
HAVE YOU GOT OUR LATEST NEWSLETTER ? Download here
---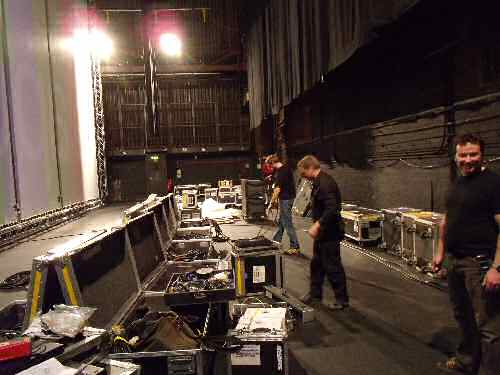 Theatres and performance venues
We provide sound, lighting, control and imaging systems for all sized performance venues
Venues we have worked with range from the Millennium Dome's twin Skyscape arenas to the 200 seat Bridport Arts Centre - we aim to cater for all needs and budgets
Typically a project will start with a site visit or consultation by plan for new venues. We follow this up with a number of design options, all calculated for the appropriate space and coverage
We offer unique experience in integration, and have developed safe, reliable hard or IP control systems for just about any hardware. Talk to us about our custom house light interfaces for analogue systems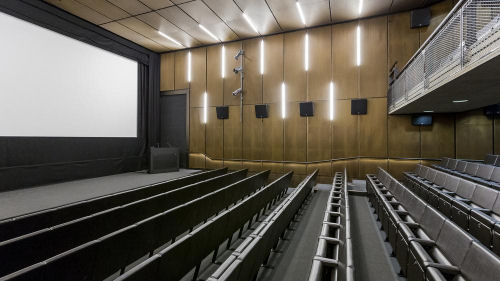 Our system design takes into account the mixed use needs of most theatres, and can for instance offer quick changeover of venue use, shared multi purpose audio rigs and screens to allow simultaneous live and projection events.
Event cinema is a growing business area for live theatre - we specialise in offering simple systems to not only allow a venue to screen Event Cinema by satellite (beg National Theatre, Royal Ballet) but to further utlise the gear for corporate, theatre, movie and effects. Furthermore, most D cinema kit runs at a fraction of former event projectors. See more here
Our systems specifically cater for the needs of the client - hybrid theatre/cinema systems are popular where space and budget are not unlimited
Current lighting systems tend to be all LED where possible, taking advantage of longer life and lower running costs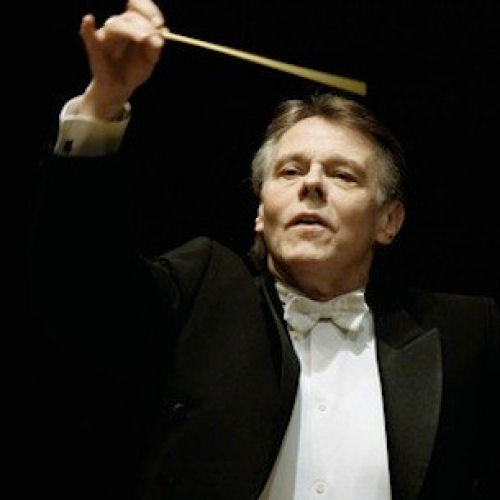 Our THX analyzers are perfect for setting up sound in new or existing venues, and can further measure reverb, breakthrough and response.
We offer a good range of hearing and visually impaired systems for auditoria, including twin channel hearing / visually impaired systems and a new closed captioning system to allow the viewing of subtitling without projecting on screen.
Our satellite systems are designed for Event Cinema, and inckyde large industry standard dishes and receivers. We can integrate these systems with either D cinema or high end E cinema projection systems
For music venues, we offer more dedicated design than sales options, choosing to first ensure coverage, quality and consistency. Please email us for a quote or more details..
Visit some of the theatres we have worked with ...
---