NEWSLETTER NOW OUT
- to download - click HERE
---
COURTHOUSE SCREENING ROOM OPENS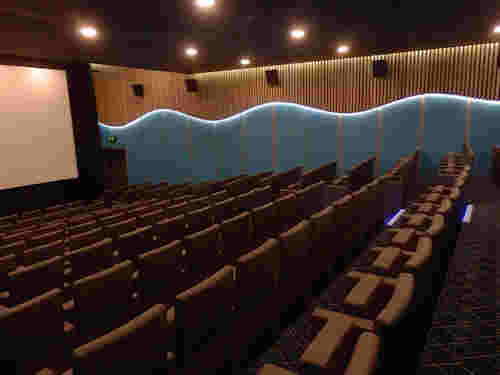 At 197 seats, the new screening room sits alongside a bowling alley, large swimming pool and an amazing array of function spaces and guest rooms.
---
LEARN SOMETHING NEW


How about setting up an Alchemy server for Dolby Atmos. Loads of useful Barco training videos here...
---
NEWLYN FILMHOUSE OPENS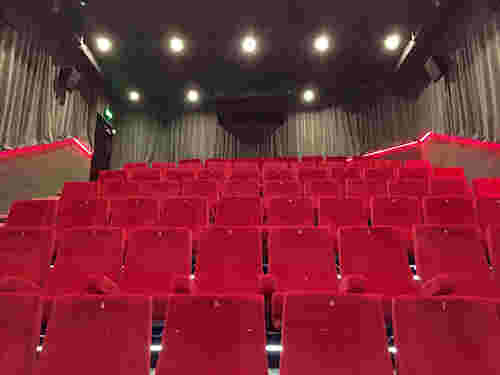 A conversion of a former fish processing plant to two cinemas, space limited and determined to get only the best, we worked with Alastair and Suzy for three years prior to breaking ground. THE CINEMAS ARE STUNNING ! Our systems include two screens of Barco 2k DLP projectors, 7.1 sound and control and monitoring systems toroughtout, allowing remote and unmanned operation as required.
---
QUADROPHENIA at the HAMMERSMITH ODEON / APOLLO / EVENTIM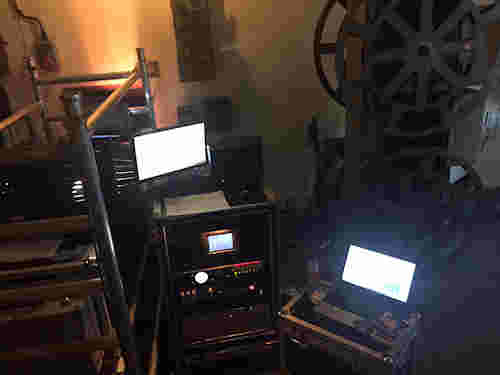 ---
NEW - DP2k-6E, low cost integrated projector and Alchemy server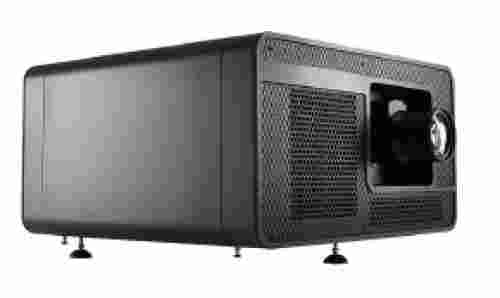 The largest portfolio of D Cinema proejctors presents it's smallest family member - the DP2k6E. Super cost effective, the 6E comes complete with an Alchemy server, motorised lens and twin UHP lamps guaranteed for an industry leading 1500 hours. Low cost of operation and super simple set up makes this the ideal unit for smaller cinemas, alternative content venues and educational uses. The 6E is designed from the ground up for long term heavy duty use and is quiet and cost effective to run.
Download pdf
Get pricing...
---
Why use laser in projectors ?
---
Training resources

We hope that these video tutorials are of some use. Full credit to the authors and sources..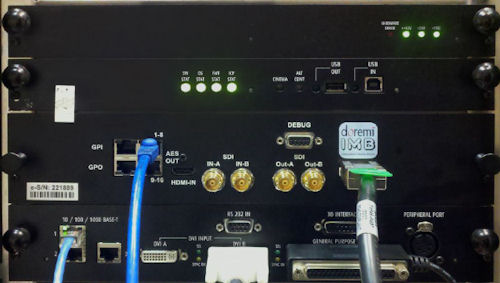 Training videos
---
HIGH END SYSTEMS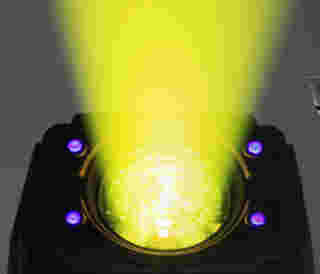 We're pleased to be working with High End Systems - the worlds best theatre lights. These arent for everyone - as the name suggests they are not cheap but are the best - no more replacing Chinese moving heads or LEDS every couple of years or climbing the rig weekly to reset or repair. Thes are simply the best. More here, or look at what they can do - Moving video, mounts for 4k projectors - the sky is the limit and they are build to last. More here..
HIGH END website
---
P-PAA20 SIMPLE AUTOMATION SYSTEM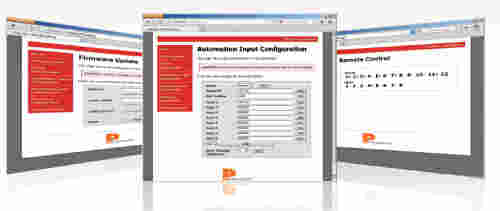 The PAA 20+ makes it easy to interface digital cinema playback equipment with existing cinema control systems, thus enabling fully automated presentations. Low cost and does more than units twice it's price
---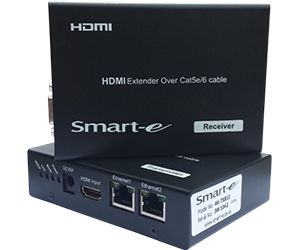 NEW
Long distance HDBaseT true HD, 4k image scaling and transmission - long distance, durable signal transmission and scaling.
.See more..
---
Portfolio of past works
Cinemas
Cinema has been the mainstay of our business since it's inception. See some of our past projects here ..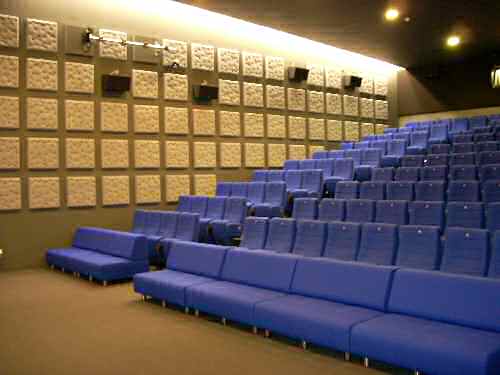 Read More ..
HAVE YOU GOT OUR LATEST NEWSLETTER ? Download here
---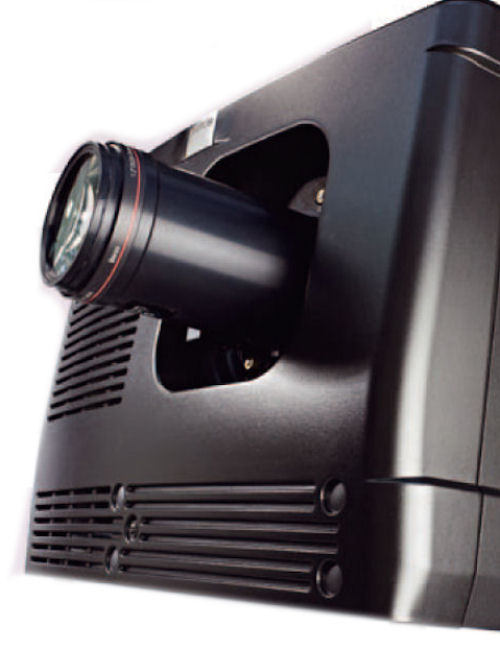 PROJECTION SYSTEMS - ALL
---
At the heart of our business is projection - Dcinema, Ecinema, outdoor, indoor, on buildings and even on or In vehicles. See how we can assist you
For cinema, we offer the full range of Barco DCI projectors, including the low cost SX range and the world beating 60P laser units
In Education, we can provide either low cost smaller units for classrooms or a long life, low running cost large room system on any scale. Often we suggest DCI projectors as a cost effective alternative to multi lamp E cinema gear
In Hospitality, reliability is key so we offer multi lamp automated and easy to use options. All can be centrally controlled
Outdoor projections are our specialty - we have shown films in the Millennium Dome and on the Houses of Parliament. Drive ins, dineins, swimins and all sorts of events fill us will enthusiasm !
Call for details
---
E CINEMA SYSTEMS (see below)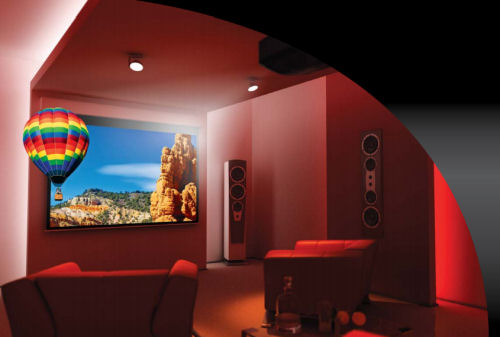 In the semi professional ranges, we offer gear from Panasonic and Optoma. Applications
- Home cinema (long term, high quality)
- Retail
- Film societies
- Education
- Boardroom
- Pubs, clubs, sporting venues
- Outdoor and drive ins
- LIve theatre
---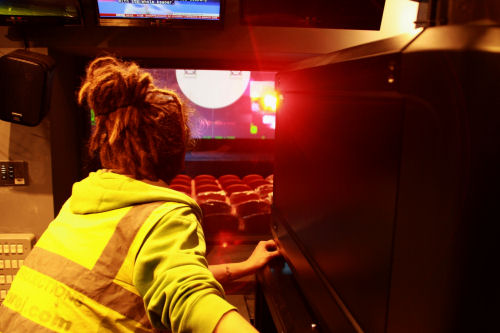 DCI PROJECTORS
Arguably the biggest revolution in the cinema business since the introduction of sound, Digital projection techniques are set to change the industry forever. We know and understand the challenges associated with these changes.
Which server ?
DCI compliant ?
E or D cinema ?
VPF deals ?
Service and finance agreements ?
3D ? Which system ?
Upgrade path ?
Integration with control and real world systems ?
Satellite receiving facilities ?
Integration with PC, DVD and digital feeds ?
---
Why Future Projections ?
No one component makes a successful AV setup. Integration is the key. We remain equipment agnostic, and work with major manufacturers as well as supplying custom solutions for clients' individual needs. Our engineers are factory trained, ALL carry specialized sound and light alignment kit and offer a personal service to ensure that installations work to their potential and with (not against !) their owners. We favor service to call centres !
---
D or E CINEMA ?


Jump straight to D cinema
Digital cinema conforming to the DCI Standard is referred to within the film industry as D-Cinema while all other forms of digital cinema are referred to as E-Cinema. Thus, while D-Cinema is a defined standard, though one that is still partly being framed by SMPTE as of 2007, E-Cinema may be anything, ranging from a DVD player connected to a consumer projector to something that approaches the quality of D-Cinema without conforming to some of the standards. < Even D-Cinema itself has evolved over time before the DCI standards were framed. However, the current DCI standards were made with the intention of standing the test of time, much like 35 mm film which has evolved but still retained compatibility over a substantial part of a century. The choice of D or E cinema is dictated programming and film choice.. for more follow these links
DCI - a committee formed of Hollywood players charged with setting D cinema standards
D Cinema today - a great resource for all things D cinema related
Screen Digest - Film, D Cinema and Exhibitor news
TI's DLP site - the technology behind D cinema

---