NEWSLETTER NOW OUT
- to download - click HERE
---
COURTHOUSE SCREENING ROOM OPENS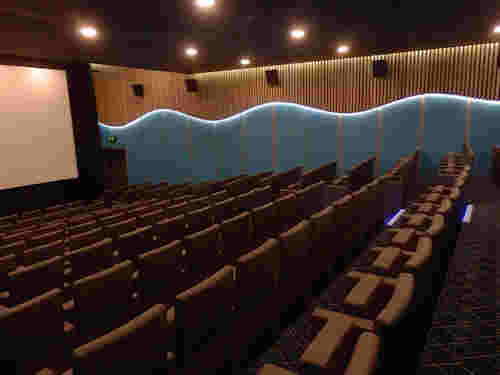 At 197 seats, the new screening room sits alongside a bowling alley, large swimming pool and an amazing array of function spaces and guest rooms.
---
LEARN SOMETHING NEW


How about setting up an Alchemy server for Dolby Atmos. Loads of useful Barco training videos here...
---
NEWLYN FILMHOUSE OPENS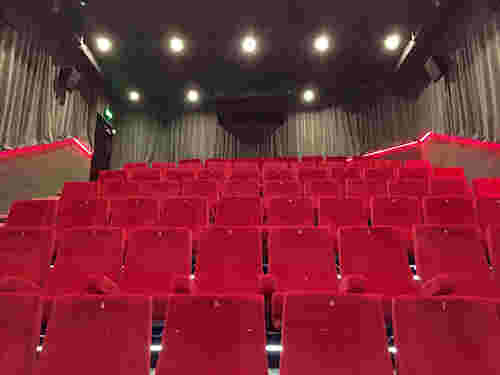 A conversion of a former fish processing plant to two cinemas, space limited and determined to get only the best, we worked with Alastair and Suzy for three years prior to breaking ground. THE CINEMAS ARE STUNNING ! Our systems include two screens of Barco 2k DLP projectors, 7.1 sound and control and monitoring systems toroughtout, allowing remote and unmanned operation as required.
---
QUADROPHENIA at the HAMMERSMITH ODEON / APOLLO / EVENTIM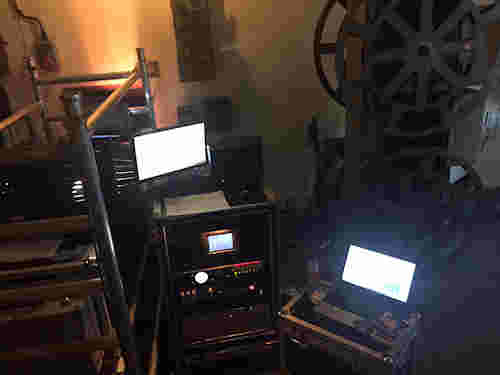 ---
NEW - DP2k-6E, low cost integrated projector and Alchemy server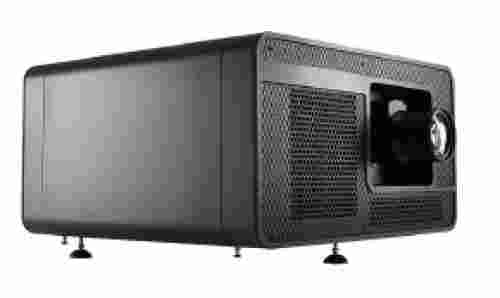 The largest portfolio of D Cinema proejctors presents it's smallest family member - the DP2k6E. Super cost effective, the 6E comes complete with an Alchemy server, motorised lens and twin UHP lamps guaranteed for an industry leading 1500 hours. Low cost of operation and super simple set up makes this the ideal unit for smaller cinemas, alternative content venues and educational uses. The 6E is designed from the ground up for long term heavy duty use and is quiet and cost effective to run.
Download pdf
Get pricing...
---
Why use laser in projectors ?
---
Training resources

We hope that these video tutorials are of some use. Full credit to the authors and sources..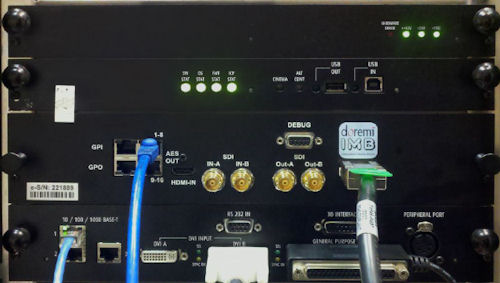 Training videos
---
HIGH END SYSTEMS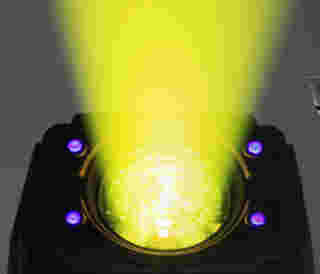 We're pleased to be working with High End Systems - the worlds best theatre lights. These arent for everyone - as the name suggests they are not cheap but are the best - no more replacing Chinese moving heads or LEDS every couple of years or climbing the rig weekly to reset or repair. Thes are simply the best. More here, or look at what they can do - Moving video, mounts for 4k projectors - the sky is the limit and they are build to last. More here..
HIGH END website
---
P-PAA20 SIMPLE AUTOMATION SYSTEM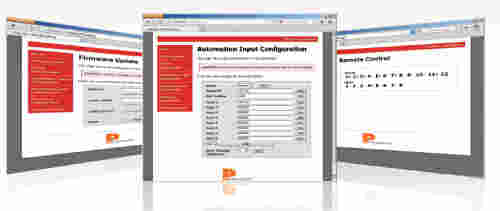 The PAA 20+ makes it easy to interface digital cinema playback equipment with existing cinema control systems, thus enabling fully automated presentations. Low cost and does more than units twice it's price
---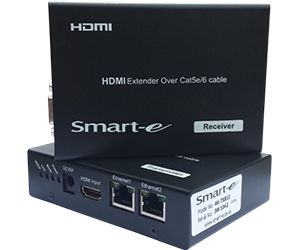 NEW
Long distance HDBaseT true HD, 4k image scaling and transmission - long distance, durable signal transmission and scaling.
.See more..
---
Portfolio of past works
Cinemas
Cinema has been the mainstay of our business since it's inception. See some of our past projects here ..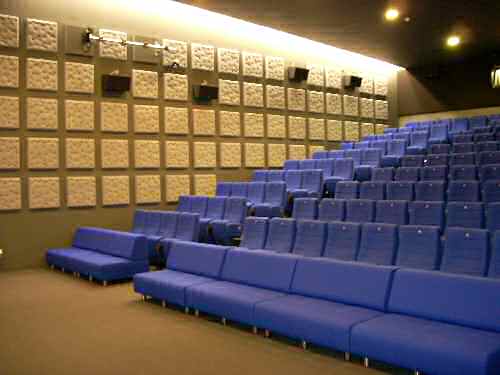 Read More ..
HAVE YOU GOT OUR LATEST NEWSLETTER ? Download here
---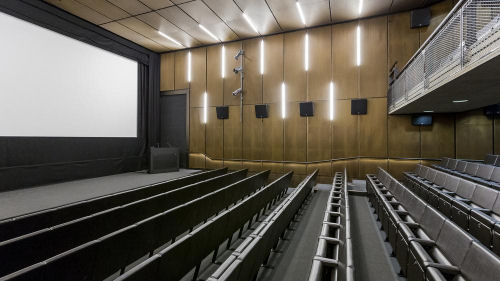 SOULUTIONS
Future Projections are at the forefront of Cinema, Theatre, Education and Hospitality image and sound technology. Established for nearly 20 years, we have build a strong reputation based on quality and innovation. We aim not to provide technology but to make systems work together to get the best out of your venue, your technology and your budget
For Cinemas
Our experience in the cinema business is unequalled and ranges from multiplex cinemas through to 12 seat private screening rooms for the industry's elite. We are the UK's sole agent for THX cinema systems.
More...
Our services
Our services range from design, consultancy and CAD facilities through to turnkey installations. Future Projections' install teams are the best - we do 99% of our installation work "in house", maintaining quality and control over every project. We offer full project management, budget and site control as required. We offer full after sales and back up services and equipment, including a range of "off the shelf" instant back up gear for cinemas in trouble.
More...
Outdoor solutions
We sell and rent our own range of outdoor cinema kits and inflatable screens - visit Cineanywhere for more details
Education Solutions
Education works have grown to be a major part of our business - from a 35mm Steenbeck to a 300 seat Digital lecture theatre, we can help.
More..
Events
Events and rentals are great fun. Shows range from a 25 seat inflatable back-yard cinema to the UK's largest inflatable screen. Buy or Hire..
More...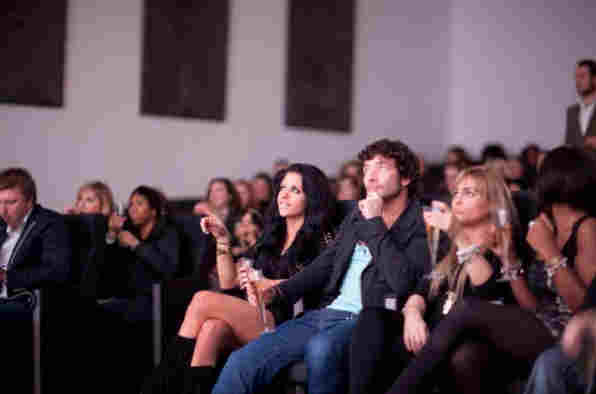 Hospitality Solutions
We approach Hotel and Restaurant sound and vision differently. Aspects such as relative sound levels across the venue and viewing / listening angles are calculated in advance, with systems calibrated to maximise dispersion, quality and cost effectivity. If you want a PA system in a supermarket, we are not for you ! - if however you are looking for low profile, top quality and easy to use music and video systems for your outlet, talk to us.
More...
VIP and private clients
High end DCI private screening, media and music rooms are a major yet little heralded area of our business. Assuring discretion at all times, we can offer THX quality DCI technology in specially fitted out rooms to any client's specification. From a 6 seat room for prominent film makers, to location rushes through an atmospheric theatre designed for a top end UK residence, we have worked with high profile clients from industry, government and entertainment, including embassies, Head-of-State residences and legislative assemblies.
More...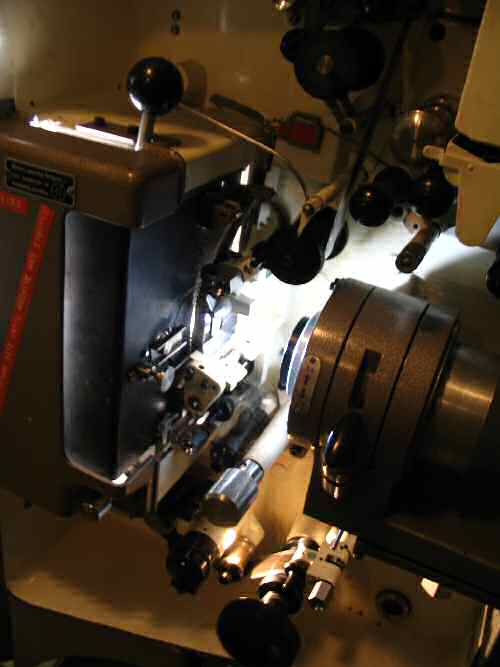 Projection Systems
We offer projection systems broadly in two categories - Digital Cinema and E Cinema. Read more here.. We have a unique knowledge of all types of systems - DLP, LCD, Laser, Laser Phosphor and SXRD - and can provide impartial advise. Larger venues tend to opt for DLP or DCinema whereas we also stock a range of Optoma and Panasonic mid range projectors for non DCI venues.
More...
Sound Solutions
We use primarily JBL, Crown and Martin Audio playback gear and Dolby and Datasat processing. Using THX's own set up gear, we can guarantee your room will sound the best..
More...
Lighting systems
Designed to integrate with a venue's control and AV systems.
More...
Test and set up solutions
For the industry's professionals, we offer a range of calibrated test equipment along with on and offline technical training .
More...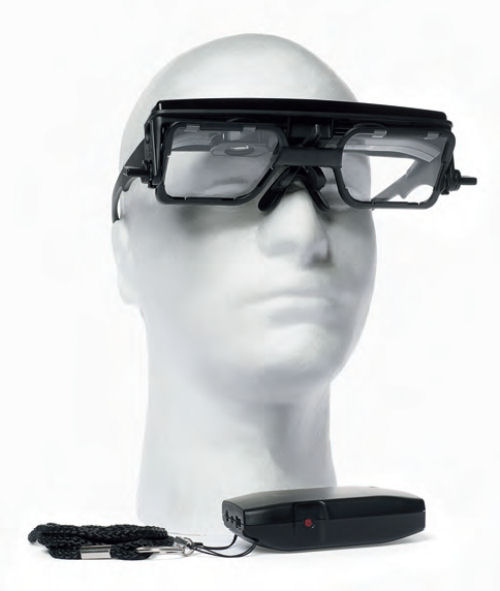 Hearing and Visually Impaired Solutions
New on the market are the USL caption view glasses, whereby a venue can fulfil it's disability discrimination requirements without having to show subtitles to the whole audience. Ues thes in any screen for any subtitled show -
More...
Event Cinema Solutions
Our satellite systems are designed for Event Cinema, and include large industry standard dishes and receivers. We can integrate these systems with either D cinema or high end E cinema projection systems .
More...
Please email us for a quote or more details..
---