NEWSLETTER NOW OUT
- to download - click HERE
---
COURTHOUSE SCREENING ROOM OPENS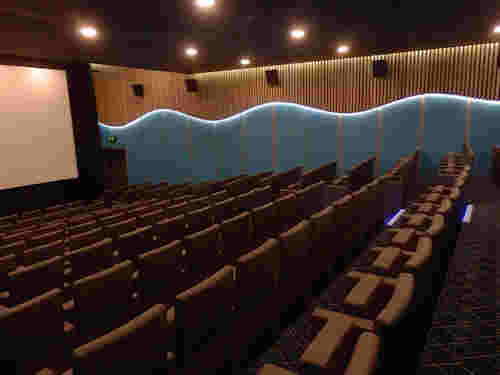 At 197 seats, the new screening room sits alongside a bowling alley, large swimming pool and an amazing array of function spaces and guest rooms.
---
LEARN SOMETHING NEW


How about setting up an Alchemy server for Dolby Atmos. Loads of useful Barco training videos here...
---
NEWLYN FILMHOUSE OPENS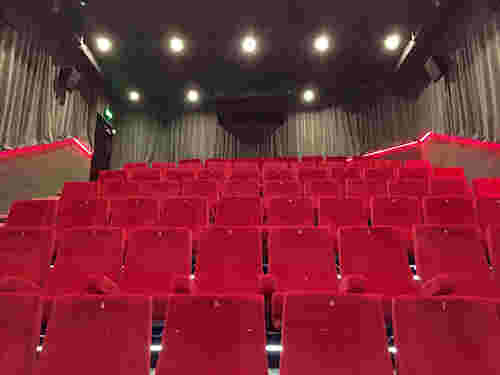 A conversion of a former fish processing plant to two cinemas, space limited and determined to get only the best, we worked with Alastair and Suzy for three years prior to breaking ground. THE CINEMAS ARE STUNNING ! Our systems include two screens of Barco 2k DLP projectors, 7.1 sound and control and monitoring systems toroughtout, allowing remote and unmanned operation as required.
---
QUADROPHENIA at the HAMMERSMITH ODEON / APOLLO / EVENTIM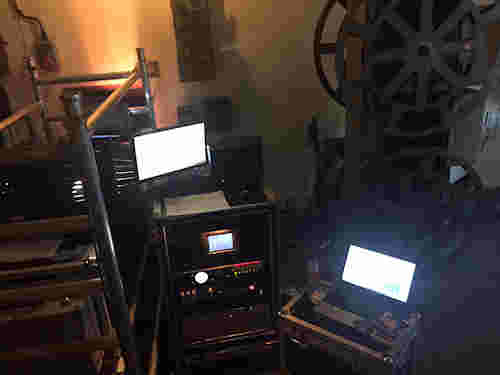 ---
NEW - DP2k-6E, low cost integrated projector and Alchemy server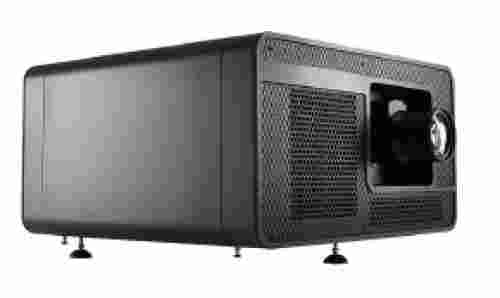 The largest portfolio of D Cinema proejctors presents it's smallest family member - the DP2k6E. Super cost effective, the 6E comes complete with an Alchemy server, motorised lens and twin UHP lamps guaranteed for an industry leading 1500 hours. Low cost of operation and super simple set up makes this the ideal unit for smaller cinemas, alternative content venues and educational uses. The 6E is designed from the ground up for long term heavy duty use and is quiet and cost effective to run.
Download pdf
Get pricing...
---
Why use laser in projectors ?
---
Training resources

We hope that these video tutorials are of some use. Full credit to the authors and sources..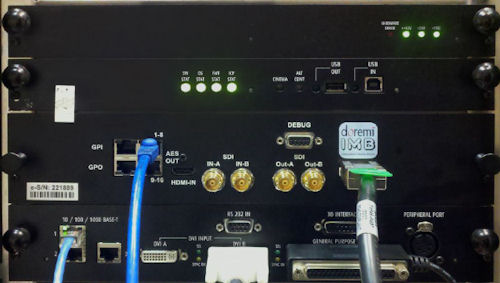 Training videos
---
HIGH END SYSTEMS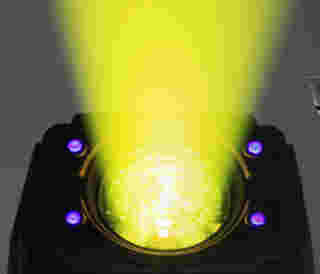 We're pleased to be working with High End Systems - the worlds best theatre lights. These arent for everyone - as the name suggests they are not cheap but are the best - no more replacing Chinese moving heads or LEDS every couple of years or climbing the rig weekly to reset or repair. Thes are simply the best. More here, or look at what they can do - Moving video, mounts for 4k projectors - the sky is the limit and they are build to last. More here..
HIGH END website
---
P-PAA20 SIMPLE AUTOMATION SYSTEM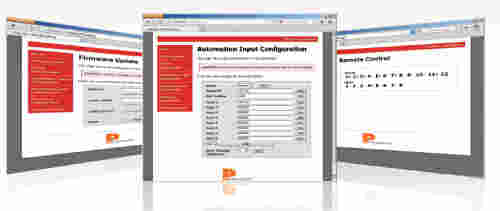 The PAA 20+ makes it easy to interface digital cinema playback equipment with existing cinema control systems, thus enabling fully automated presentations. Low cost and does more than units twice it's price
---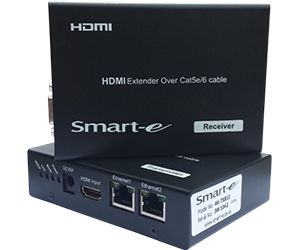 NEW
Long distance HDBaseT true HD, 4k image scaling and transmission - long distance, durable signal transmission and scaling.
.See more..
---
Portfolio of past works
Cinemas
Cinema has been the mainstay of our business since it's inception. See some of our past projects here ..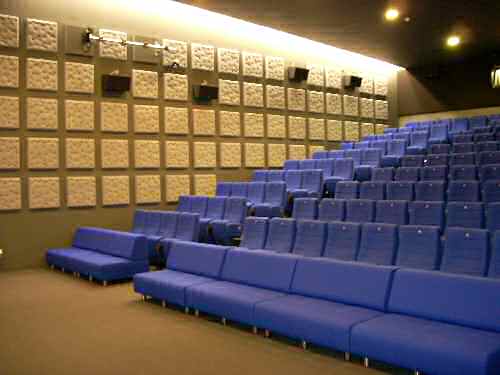 Read More ..
HAVE YOU GOT OUR LATEST NEWSLETTER ? Download here
---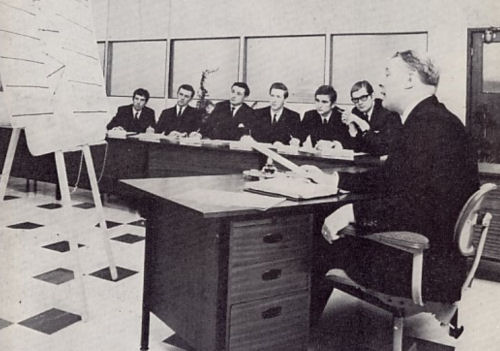 Our Team
---
Interested in joining us ?
Download our current vacancy list here.
---
We maintain a company ethos of looking after our clients well - 80% of our business is with existing clients and we move heaven and earth to look after their needs in a very fluid environment.
We strive to offer new and interesting technologies when appropriate and regard one of our key talents as an ability to embrace and maximise new technology. Today our equipment portfolio included Kinoton, BARCO, Panasonic, Crestron, QSC, Crown, JBL, THX and Martin Audio, as well as our own range of speakers, racks and amplifiers.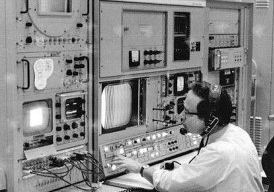 We are factory trained by Barco, Kinoton and THX as well as INFOCOM CTS qualified. In early 2006 we purchased a large warehouse / workshop facility in South London, within which we maintain our hire equipment, well equipped mechanical and electronic workshop and stores (as well as a damm good coffee machine - visitors are always welcome !) Today we are the only cinema service company to maintain a presence in Central London.
We accept that we have a duty beyond our own and our clients needs, and recycle all waste as well as maintaining sensible policies towards our neighbours and the environment - don't expect to see us turn up in a V8 4 wheel drive (unless farms start installing film projectors) !.. Do expect to see us reusing packaging and using public transport. We are a small company and do our best to employ the best team and to be a fun place to work.
We work hard and work to an incentive based package - along these lines we often have "finish early" Fridays, so expect your call at 4pm Friday to be diverted to a mobile. Everyday is "dress down" day - we are technicians, not salesmen !
---
Meet some of the team
---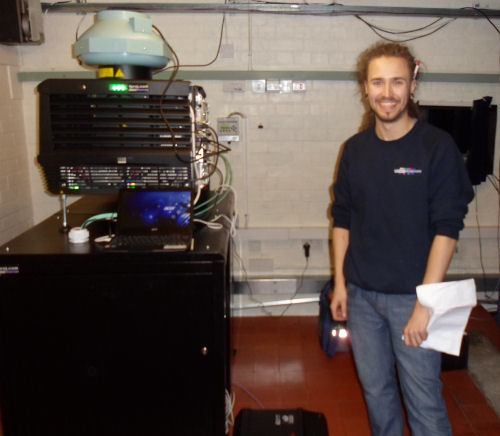 James Tremayne
Chief Engineer
There is little that James doesn't know about Digital cinema, and even less that he wont find out.
Coming from a musical background, James looks after our installation and service works, supervising our workshop and install teams as required.
James likes black cars.
Contact James
jamest@fproj.biz
---

Dan Wedge
Engineer
Dan has worked in venues and fields across the UK within the festival and entertainment industry. e loves. Spare time hobbies include but are not limited to, wandering, brain storming, Djing, making electronic noise, debate, exploring and doughnuts.
His love of music and laughter has kept him in check, not defaulting to autopilot and striving to work with things he loves.
Spare time hobbies include but are not limited to, wandering, brain storming, Djing, making electronic noise, debate, exploring and doughnuts.
Contact Dan
dwedge@fproj.biz
---
Karen Pitman
Director and financial controller
Karen completed her Degree in Film at LCC and began working for the Ritzy cinema as a Manager, after a short spell living in Berlin she came back to work for Picturehouse Clapham. Starting as Staff Manager she began mixing Managing and programming, later on programming arthouse venues and Staff Trainer for new sites. She managed the return of Saturday morning Kids Clubs to Picturehouse sites as a special project. She's been with Future Projections since the beginning as a Director.
Contact Karen
office@fproj.biz
---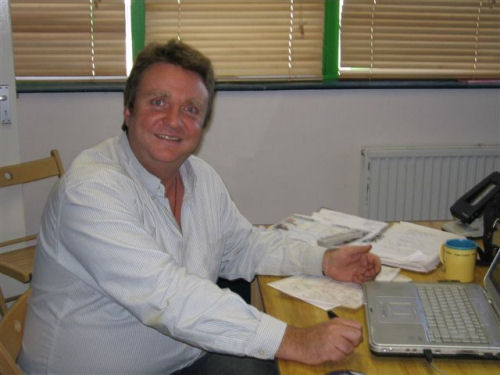 Peter Hall -
Director
Working in the cinema industry since the age of 14, Peter worked on a number of cinema projects (including building the country's first two art house cinemas in Auckland) in his native New Zealand after obtaining a NZCE in Electronics Engineering. Engineering positions followed, working with companies such as Konica, IBM and Panasonic both in New Zealand and abroad. Following a period of travel he worked with City Screen in the UK, project managing all of their early sites, after which a stint in cinema engineering elsewhere in the UK. He founded Future Projections in 1996.
Contact Peter
peter@fproj.com
---
Interested in joining us ?
Download our current vacancy list here.
---